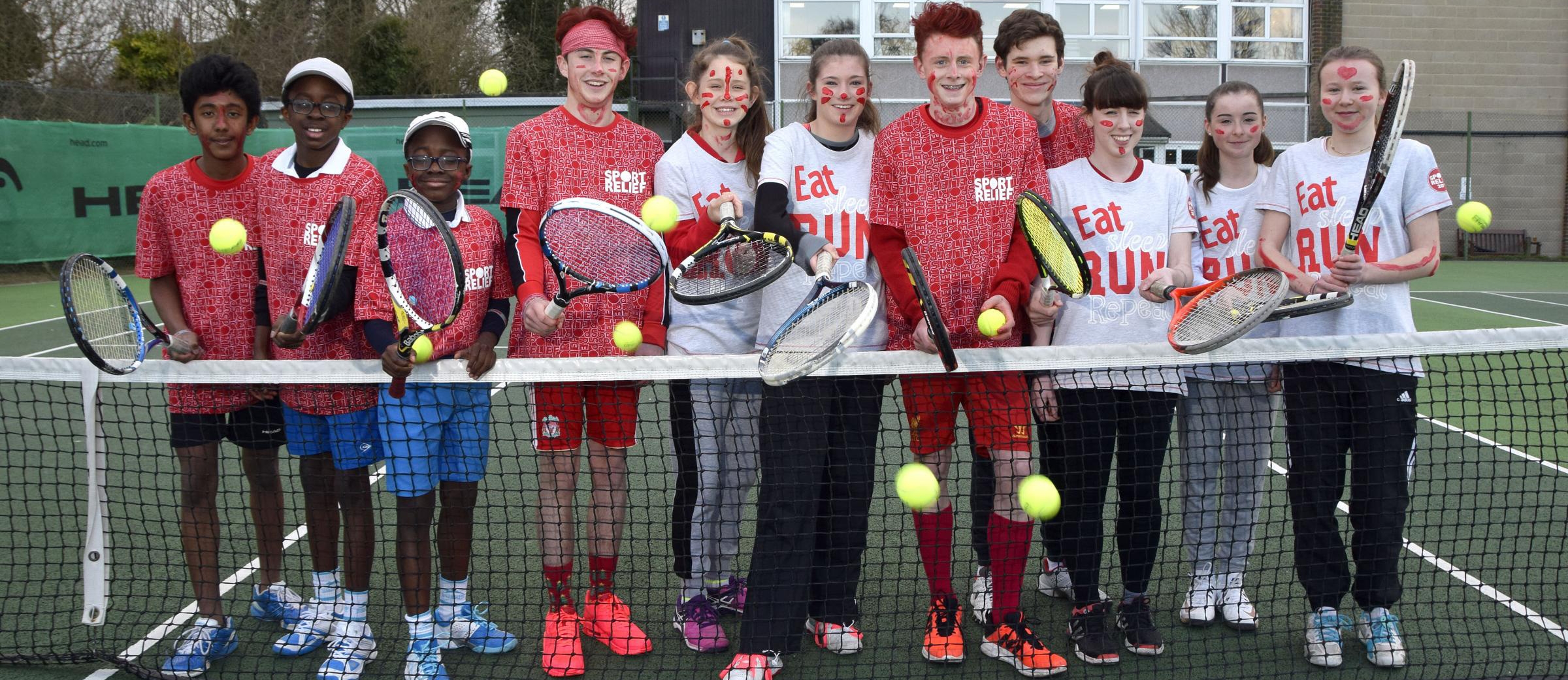 Tournaments & Events
We run a variety of tennis tournaments and events throughout the year, ranging from the competitive Summer Tournament to fun charity fundraising events.
When the weather allows, these are accompanied by a BBQ on our advantageously placed grassy bank overlooking the courts.
Upcoming events
Club Finals Day - Junior and Senior Finals - Saturday 14th July 2018 - Entries are now closed and early rounds will start soon.
Check back here for more info nearer the time!
Recent events
2017 Adrian Davis Cup
The annual Adrian Davis Cup run by MDL Coaching took place on Saturday 8 April. There was a great turnout with 40 pairs taking part, representing South Croydon and many clubs in the area.
Well done to all who took part ensuring a great day's tennis and a big thank you to MDL Coaching for putting on such a well-run and fun event.
The winners were:
Mens: Tony Glading and Lee Phillips
Ladies: Danielle Hack and Alice Kirk
Mixed: Danielle Hayter and Daniel Field
2017 Club Summer Tournament
The 2017  finals took place on Saturday 8th July. A fanatical crowd of spectators were treated to some class tennis, with the winners list displaying a healthy mix of battle hardened veterans and new and young blood!
Congratulations to our winners:
Men's Singles - Daniel Reuben
Ladies Singles - Danielle Hack
Men's Doubles - Steve Cox and Jeremy Toop (second year running)
Ladies Doubles - Alice Kirk and Danielle Hack
Mixed Doubles - Danielle Hack and Alex Huggins
Men's Plate - Sam McIntyre
2018 Junior and Senior Open Days
Anyone of any standard can come along to the open days and have a go at tennis in a welcoming and friendly atmosphere. Club members will be on hand to show visitors around the tennis, badminton and bar facilities, and, if desired, get them hitting a tennis ball, whether this be just a gentle knock across the net or joining in for a set of doubles. 
Junior open day is on Saturday May 12th.
Senior open days Saturday 21st (afternoon) and Sunday 22nd July (morning).
More details will be forthcoming.