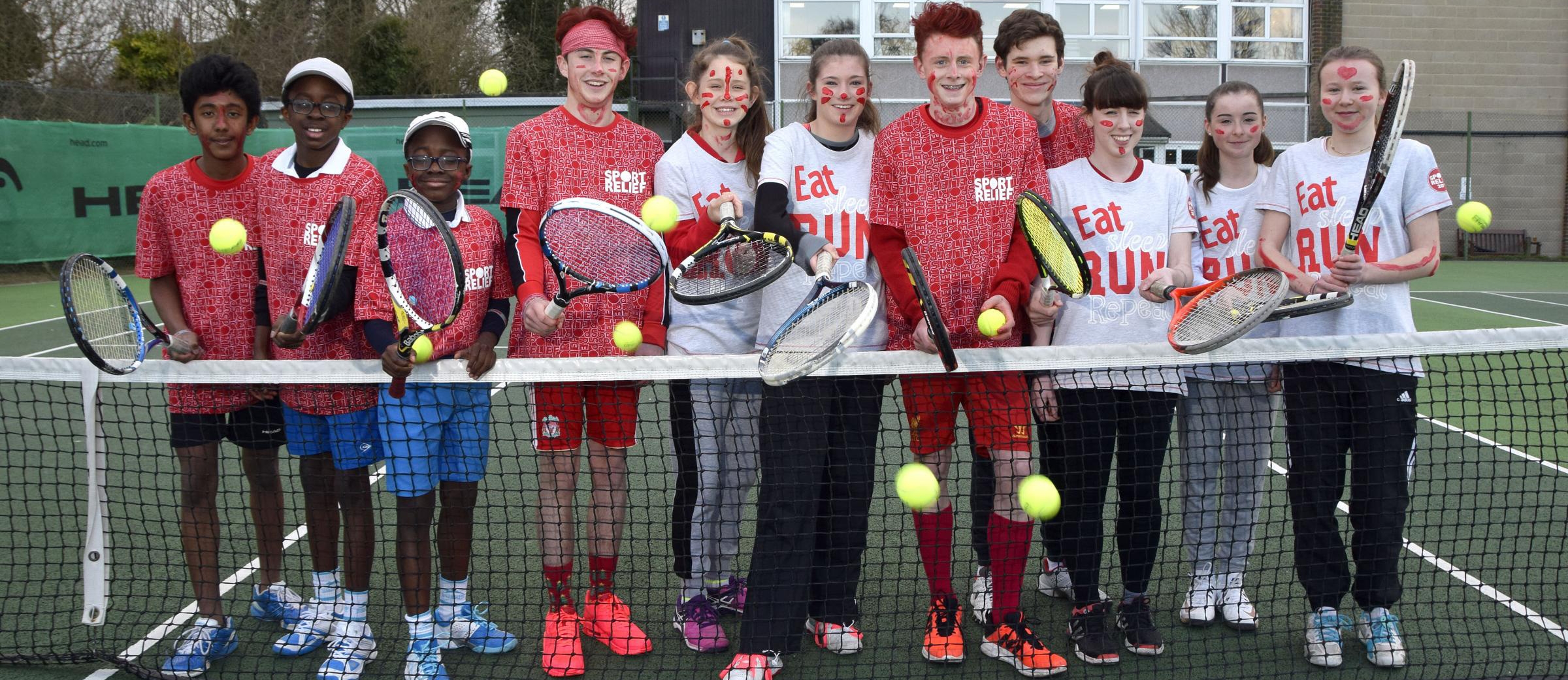 Tournaments & Events
We run a variety of tennis tournaments and events throughout the year, ranging from the competitive Summer Tournament to fun charity fundraising events.
When the weather allows, these are accompanied by a BBQ on our advantageously placed grassy bank overlooking the courts.
Upcoming events
Adrian Davis Cup - this popular, annual, one-day event returns on Saturday 13th April 2019

Club Finals Day - Junior and Senior Finals - Saturday 6th July 2019
Check back here for more info nearer the time!
Recent events
2018 Junior and Senior Open Days
Anyone of any standard can come along to the open days and have a go at tennis in a welcoming and friendly atmosphere. Club members will be on hand to show visitors around the tennis, badminton and bar facilities, and, if desired, get them hitting a tennis ball, whether this be just a gentle knock across the net or joining in for a set of doubles. 
Junior open day is on Saturday May 12th.
Senior open days Saturday 21st (afternoon) and Sunday 22nd July (morning).
More details will be forthcoming.
2018 Club Summer Tournament

The 2018 finals took place on Saturday 14th July. A fanatical crowd of spectators were treated to some class tennis, with the winners list displaying a healthy mix of battle hardened veterans and new and young blood!
Congratulations to our winners:
Mens Singles winner - Joao Campino Carvalho
Ladies Singles winner - Sook Hee Choi
Mens Doubles - Joao Campino Carvalho and Lyle Wheeler
Ladies Doubles - Jo Green and Maria Menzes
Mixed Doubles - Danielle Hack and Alex Huggins
Mixed Plate - Jim Huggins and Alice Kirk