News
> Beginners Badminton Course
Beginners Badminton Course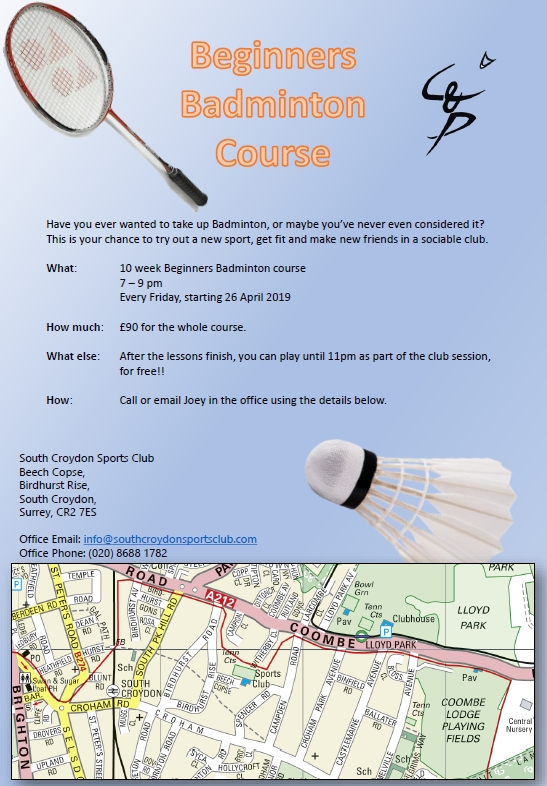 Do you wish to take up a new sport?  Why not try out Badminton here at South Croydon Sports Club.  You can get fit and make new friends in a sociable club environment.

South Croydon Badminton Club are holding a 10-week badminton course for beginners every Friday from 26th April 2019, 7-9pm.  The course fee is £90.  
To register your interest to the course please contact the office by phone or email.  Places are limited, so get in and confirm your place as soon as possible.