News
> Open Mic Night 11th May
Open Mic Night 11th May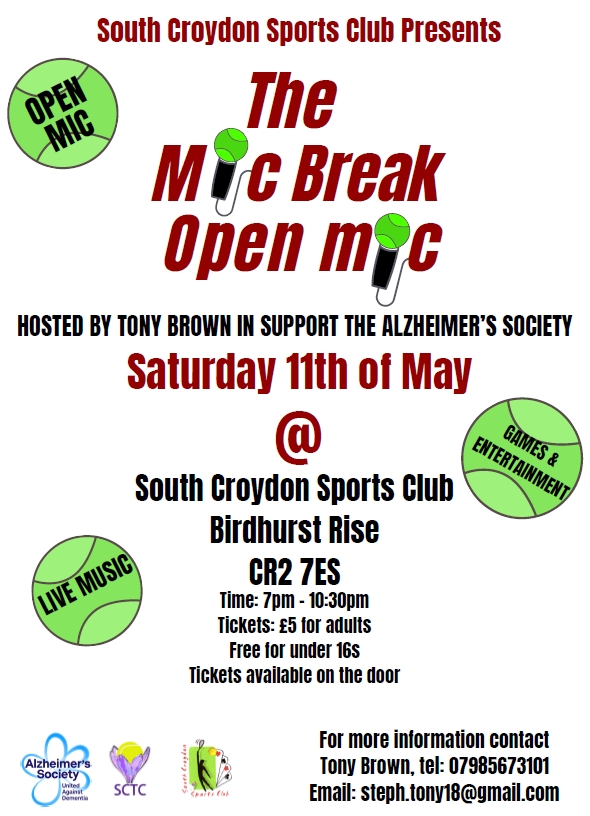 Our very own Tony Brown is hosting a charity event, which is taking place on Saturday 11th May from 7pm.  Tickets will be available on the door.  
It promises to be a great night, with several top acts already confirmed!  
Please support if you can – more details on the attached flyer, or contact Tony directly.