News
> South Croydon's Jack Murray Smashes East Anglia
South Croydon's Jack Murray Smashes East Anglia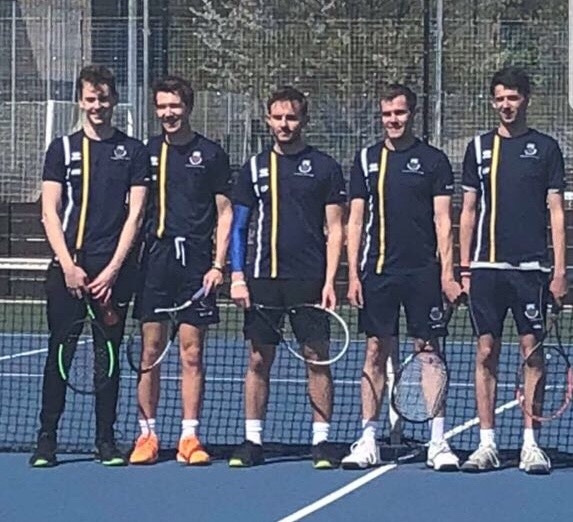 Some people might not realise this but the lovely Jack Murray (second from left), our perennial ex-18U junior club champion and solid member of the Men's 3rd and 4th teams (before he went to university) is still a member of the club.  The fantastic thing for us is that he's been representing us in East Anglia, playing some high level University tennis whilst studying in Norwich.
This year has been a fantastic one for Jack, a real team player.  Not only does he run the university tennis and take team training, but he's been instrumental in helping the university 1st team win Men's Division 3B, defeating other teams from East Anglia, Oxford, Leicester, Nottingham and Bedfordshire.  He was actually the highest rated player in the league winning 14 out of 16 matches.
Unfortunately, that wasn't enough for our Jack.  He went on to win the Men's title at Norwich University this year, beating higher ranked players in the process.
I'm sure we'll see Jack around the place over the summer, so if you do, just be careful, he's very competitive.  Off the court, we've heard he's probably fine.
(Article courtesy of Andy Ross)