News
> Coronavirus Tier 4: Club Closure
Coronavirus Tier 4: Club Closure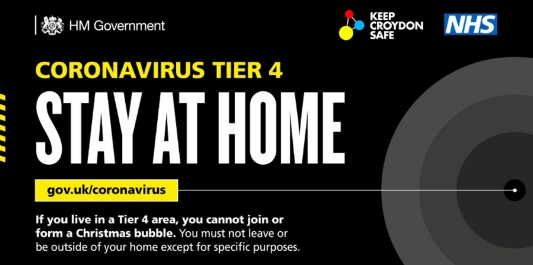 TIER 4: South Croydon Sports Club will CLOSE From Sunday 20th December.
Following the Government announcement today to further changes to the Tier System, South Croydon Sports Club will be CLOSING the Clubhouse and all of its facilities from Sunday 20th December until further notice.
All existing bookings in the court booking system will be cancelled and credit held were applicable, and members will not be able to re-book until the Club reopens.
The Club has no alternative but to close once more to comply with the latest Tier 4 regulations. The safety of our staff, members and the local community is paramount.
We will keep you updated and notify you of the return of facilities when possible, within the regulations set by the Government at that time.
If you have any queries, do contact the office by email at info@southcroydonsportsclub.com at any time.
We understand that this maybe disappointing news for us, especially at this time of year, but we thank you for your patience and support of the Club. We would like to wish everyone a Merry Christmas and a Happy New Year.
Regards,
South Croydon Sports Club