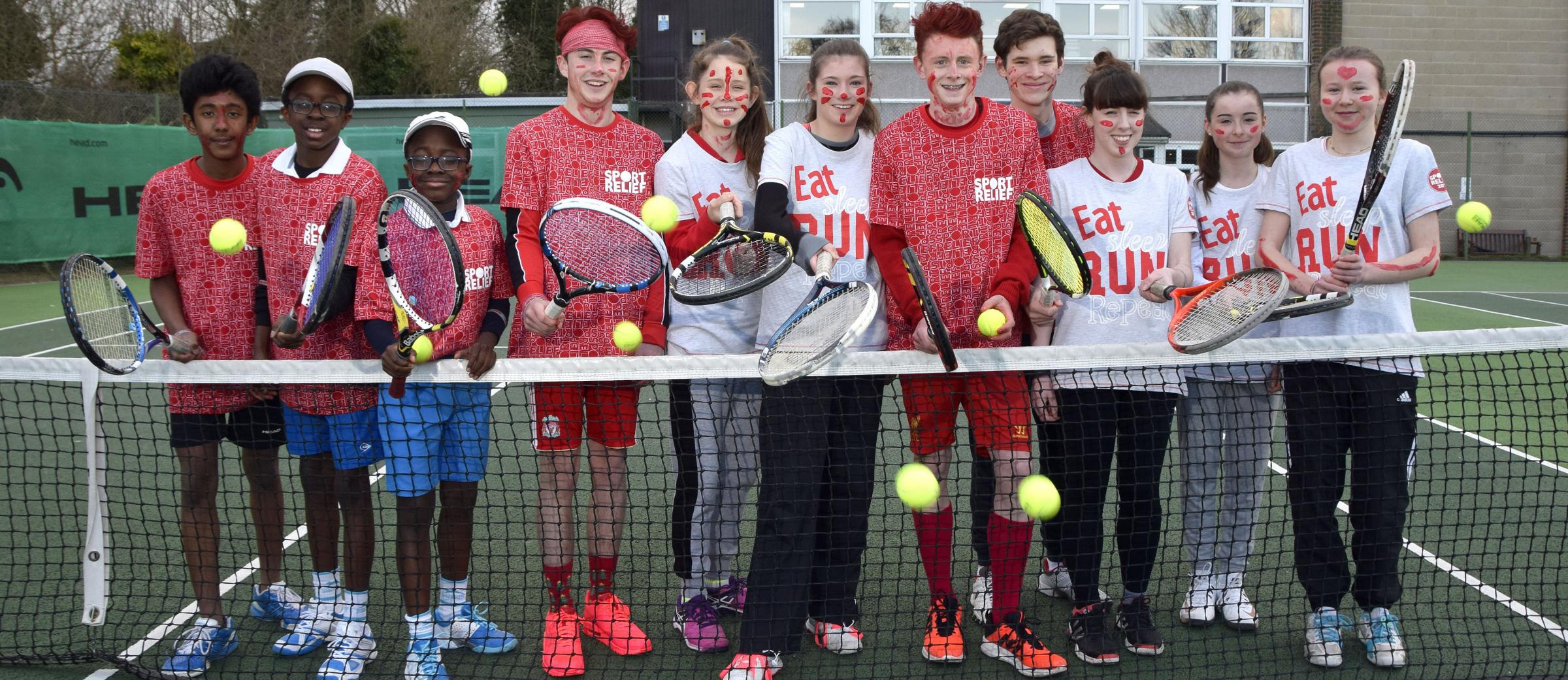 Tournaments & Events
We run a variety of tennis tournaments and events throughout the year, ranging from the competitive Summer Tournament to fun charity fundraising events.
When the weather allows, these are accompanied by a BBQ on our advantageously placed grassy bank overlooking the courts.
Upcoming events
Adrian Davis Cup - This hugely popular one-day doubles tournament, takes place on Saturday 4th April 2020
Entry forms may be obtained from mdlcoaching@hotmail.com

Club Finals Day - Junior and Senior Finals - Saturday 27th June 2020
Junior Finals will take place throughout the morning, with senior finals commencing at approximately 1pm
As always, there will be a BBQ on the newly refurbished bank and the bar will be open throughout.

All members, family and friends are encouraged to come along and enjoy some great tennis, in the (fingers crossed) sunshine...!

Recent events



South Croydon Tennis Club Finals Day - 2019
We were treated to a fun and exciting Finals Day, with plenty of spectators on the bank enjoying the tennis, the BBQ and each other's company.
The club was treated to some scintillating tennis, especially from Kofi and Adil in the men's singles final, with Kofi coming out on top after a tough three-set match.
Thanks to all who entered and took part and congratulations to all our winners:
Kofi Winney - men's singles
Sook Hee Choi - ladies' singles
Jason Grimshaw/Andy Varley - men's doubles
Jo Green/Maria Menezes - ladies' doubles
Sook Hee Choi/Arun Vethakkan - mixed doubles
Jordan Dainty - singles plate.
2018 Club Summer Tournament

The 2018 finals took place on Saturday 14th July. A fanatical crowd of spectators were treated to some class tennis, with the winners list displaying a healthy mix of battle hardened veterans and new and young blood!
Congratulations to our winners:
Mens Singles winner - Joao Campino Carvalho
Ladies Singles winner - Sook Hee Choi
Mens Doubles - Joao Campino Carvalho and Lyle Wheeler
Ladies Doubles - Jo Green and Maria Menzes
Mixed Doubles - Danielle Hack and Alex Huggins
Mixed Plate - Jim Huggins and Alice Kirk